Tramway Hotel (Former)
Tramway Hotel, Adelaide Entertainment Centre, Adelaide Hotel, The Spud and Duchess, The Adelaide, Cats Bar, 114 Adelaide Road, 19 Drummond Street, 21 Drummond Street, 23 Drummond Street, 114-116 Adelaide Road.
114 Adelaide Road, cnr Adelaide Road and Drummond Street,
Newtown, Wellington
❰
❱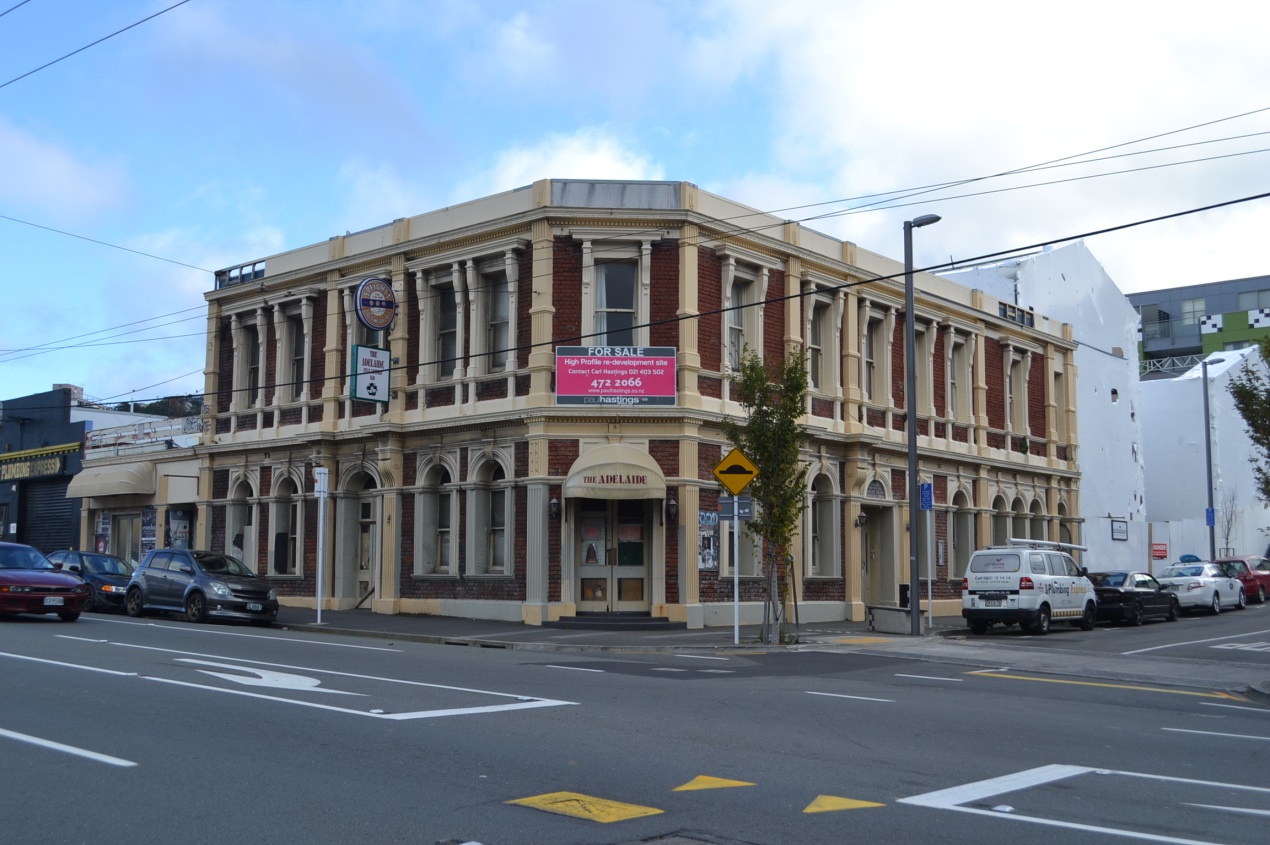 Image: WCC - Charles Collins, 2015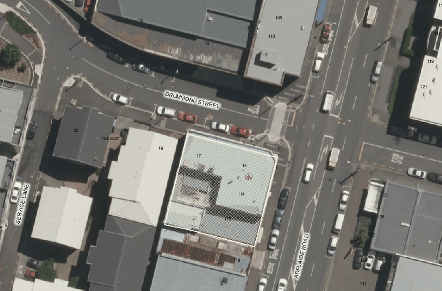 Cityview GIS 2012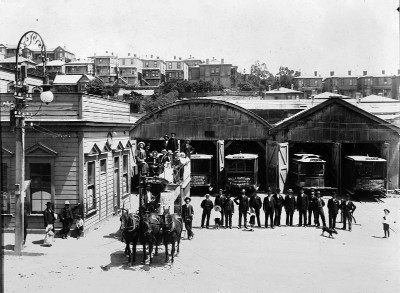 1900 - Outside the Wellington Corporation Tramways shed, Drummond Street, and Horse drawn tram, bound for Cuba Street. Image: Wellington City Archives: 00138:0:3129.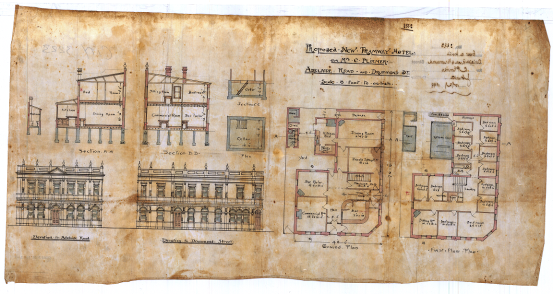 WCC Archives reference 00053:50:3223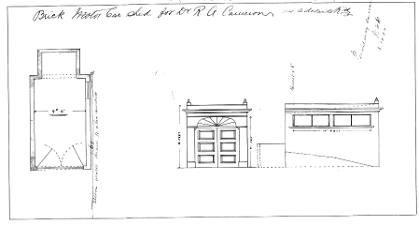 1905 - Garage. WCC Archives reference 00053:122:6766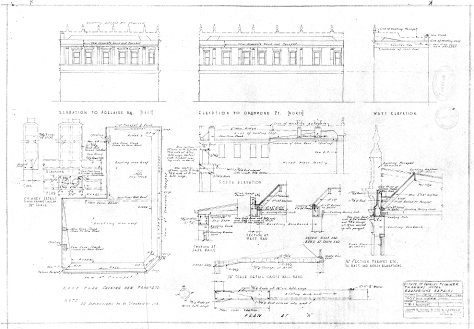 1942 - Reinstatement after the Wairarapa Earthquake. WCC Archives reference 00056:278:B22430
Architect(s)

The building is a rare surviving example of typical late Victorian Hotel

The building occupies a prominent corner site and the scale, form and visual interest of the building's exterior detail contrast with the commercial and industrial buildings on Adelaide Road. The building provides a transition between the commercial development in Adelaide Road and the period housing in Drummond Street.

The building has a long history as a local hotel and has some historic value for its association with liquor licensing laws, and with the recent gentrification of Newtown.

The building exterior retains much of the original building fabric (with the exception of the original parapet & the removal of paint/render/plaster/ceramic tiles from the external brickwork).

Downloadable(s)
Last updated: 7/25/2017 4:19:51 AM