Joseph McClatchie Dawson
1876 - 1956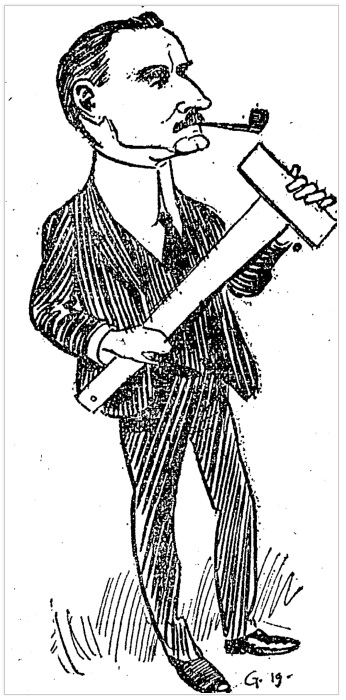 J. M. Dawson was born in the Wairarapa. His father was a contractor in this district and Dawson's education included a background in construction work. In 1900 he left New Zealand and travelled to South Africa, England and Australia, returning in 1906 to establish his own architectural practice in Wellington.
His buildings include the T. G. Macarthy Building, Willis Street (1913); Hatricks Motor Garage (now Manthel Motors), corner Taranaki and Wakefield Streets (1913); and the Hope Gibbons Building, Dixon Street (1925).
Dawson was an inaugural member of the New Zealand Institute of Architects, formed in 1905, and became a Fellow of the Institute in 1913. He was its president from 1938-1940. He appointed Jack Ian King (1900-1972) as a partner in 1929, and retired in 1948. The firm he founded continues as King and Dawson.
Image: ARCHITECT DAWSON (NZ Truth, 01 March 1919). Alexander Turnbull Library, Wellington, New Zealand. http://natlib.govt.nz/records/5181847
Sources:
WCC Heritage Inventory 2001
NZHPT Glossary.
Last updated: 11/7/2016 2:31:19 AM