Government Architect - John Mair
1876 - 1959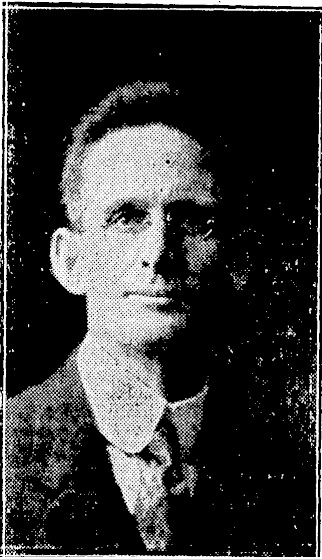 John Thomas Mair was the second Government Architect, and led the Architectural Division of the Public Works Department from 1922 to 1942.
Mair was born in Invercargill and began his career with the New Zealand Railways on the staff of the Office Engineer, George Troup. Mair worked on Troup's masterpiece, the Dunedin Railway Station (1904-37). In 1906 he travelled to the United States of America where he studied architecture at the University of Pennsylvania. He then worked in the office of George B. Post in New York before travelling to England where he was admitted as an Associate of the Royal Institute of British Architects. He became a Fellow in 1940. On his return to New Zealand he entered private practice, one of his first buildings being the Presbyterian First Church, Invercargill (1915), a prominent building of Romanesque character. He then practised in Wellington, carrying out largely domestic commissions.
His career in the public service began in 1918 when he was appointed Inspector of Military Hospitals by the Defence Department and, in 1920, he became architect to the Department of Education. Following the retirement of John Campbell in 1922, Mair was appointed Government Architect, a position which he held until his retirement in 1942. During this period he was responsible for a variety of buildings, including the Courthouse, Hamilton; the Post Office in High Street, Christchurch; and the Government Life Office Building, Auckland. Such buildings show a departure from tradition, with the emphasis on function and structure.
A fellow of the New Zealand Institute of Architects, Mair was made a Life Member in 1942. His son, John Lindsay Mair, also practised as an architect.
Image: "S. P. Andrew Photo. S. P. Andrew Photo. MR. A. S. MITCHELL. MR. J. T. MAIR. MR. G. A. HART. Appointed members of the Building Regulations Committee set up by the Government to secure information on building regulation's and their relationship to earthquake resistance." Evening Post, Volume CXI, Issue 42, 19 February 1931
Sources:
Martin, Lewis E. "Built For Us: The work of Government and Colonial Architects, 1860s to 1960s," (Dunedin: University of Otago Press, 2004)
Noonan, Rosslyn J. "By Design: A brief history of the Public Works Department, Ministry of Works 1870 – 1970," (Wellington: AR Shearer, Government Printer, 1975)
Richardson, Peter. "Campbell, John", from the Dictionary of New Zealand Biography. Te Ara - the Encyclopedia of New Zealand, updated 30-Oct-2012
URL: http://www.TeAra.govt.nz/en/biographies/2c3/campbell-john
Schrader, Ben. 'Public buildings - State-sector buildings', Te Ara - the Encyclopedia of New Zealand, updated 29-May-12 URL: http://www.TeAra.govt.nz/en/public-buildings/2
Shaw, Peter. 'Mair, John Thomas', from the Dictionary of New Zealand Biography. Te Ara - the Encyclopedia of New Zealand, updated 12-Nov-2013
URL: http://www.TeAra.govt.nz/en/biographies/4m31/mair-john-thomas
Wagstaff, Blyss and Alison Dangerfield. "Executive Wing (the Beehive), Wellington (List No.9629, Category I)," Heritage New Zealand Pouhere Taonga – List Entry Report for a Historic Place, (2015)
WCC Heritage Inventory 2001
Last updated: 11/2/2016 2:45:12 AM