Dorset Point, Seatoun
❰
❱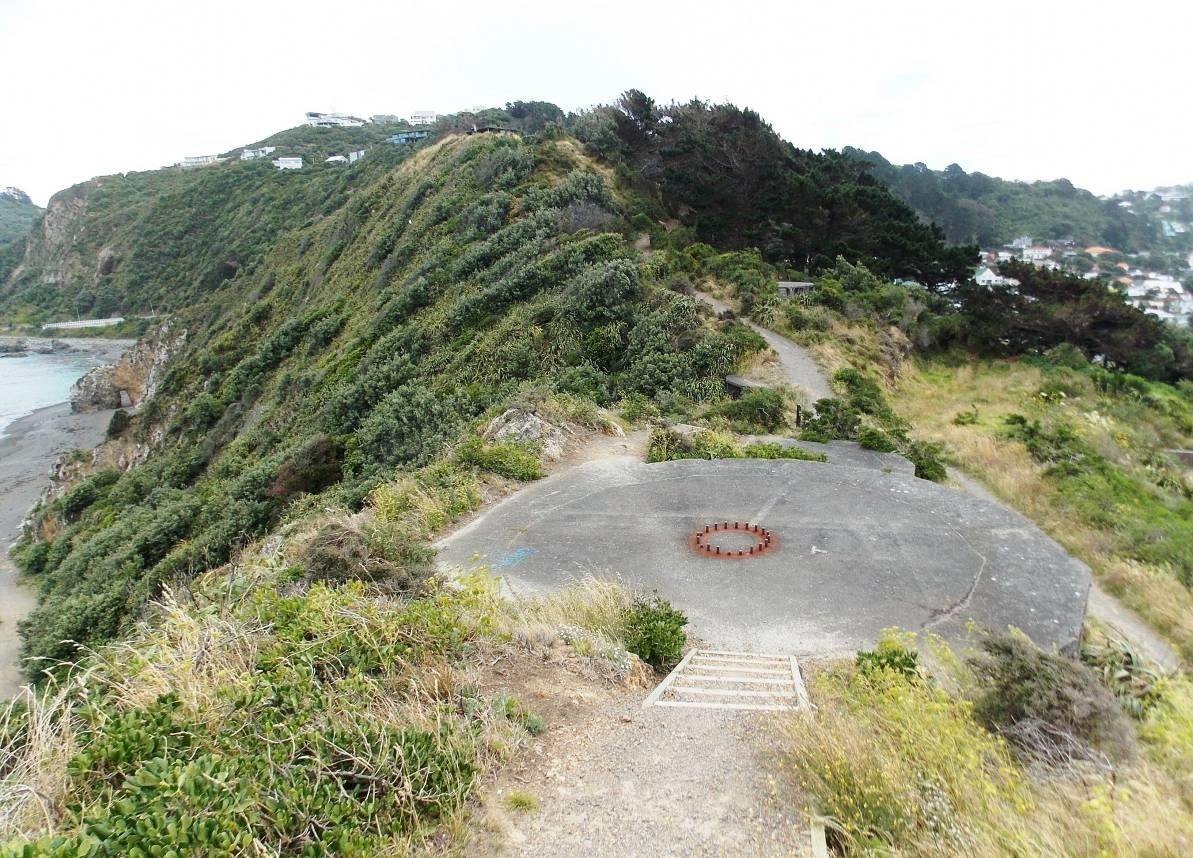 Image: WCC, 2014

Fort Dorset area plan. At present, the only area incorporated in the Fort Dorset Heritage Area is the site of the former Oruaiti Pa, as marked by the dotted line. (WCC Webmap)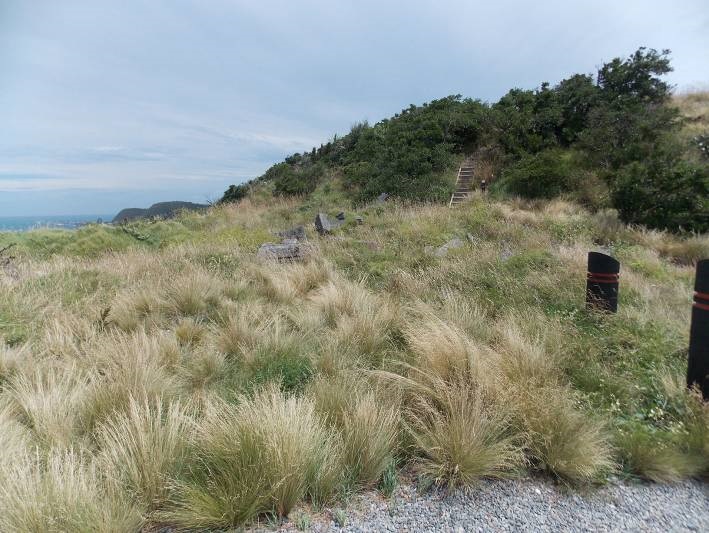 Former 6-inch battery (1908). Image: WCC, 2014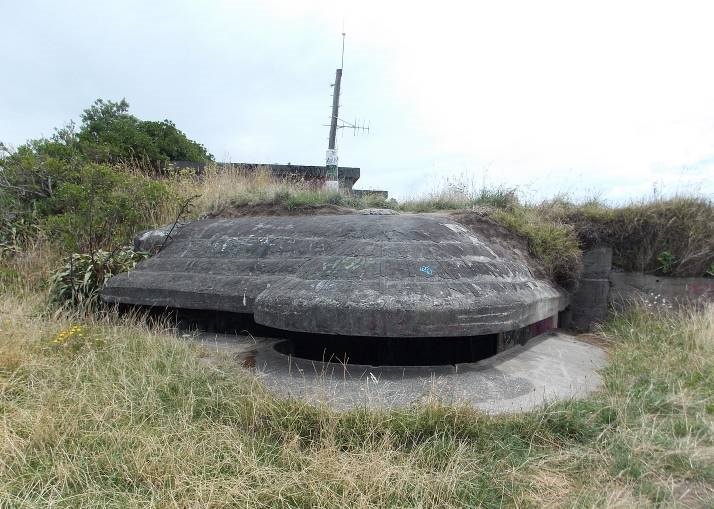 Original 6-inch Battery Observation Post (1910). Image: WCC, 2014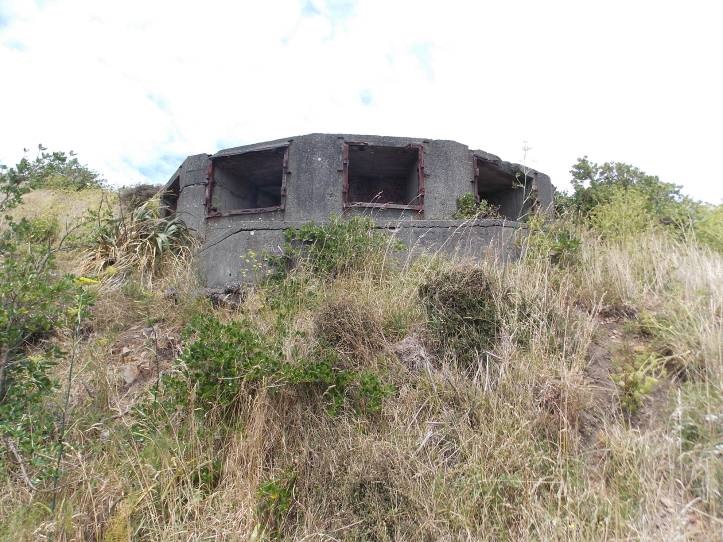 Gap Battery (1936 and 1939). Image: WCC, 2014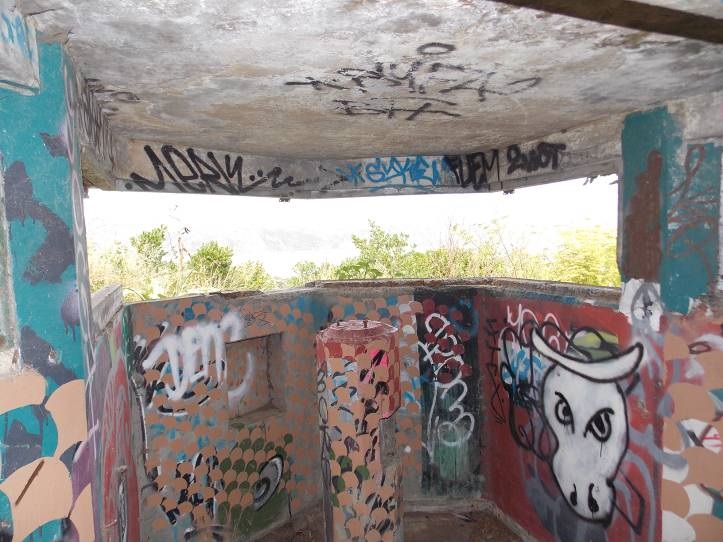 Gap Battery Observation Post (c.1936). Image: WCC, 2014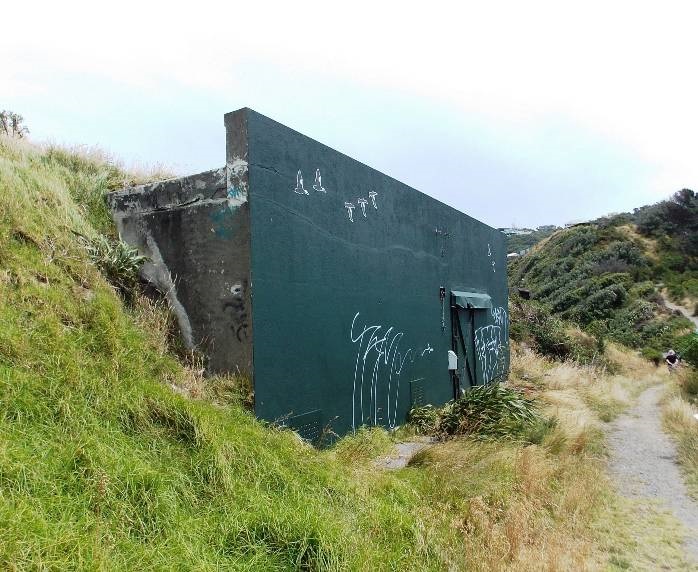 Gap Battery magazine (c. 1937). Image: WCC, 2014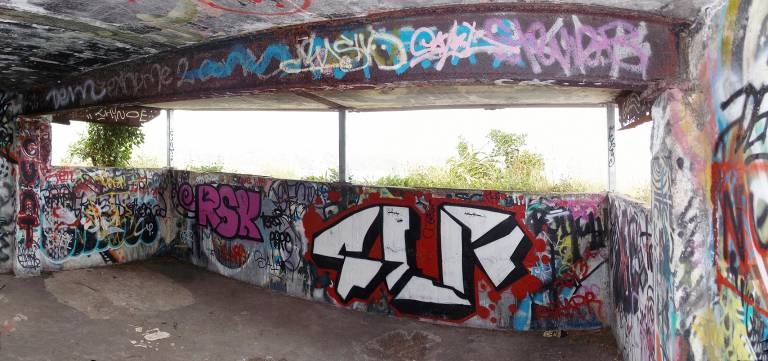 Second 6-inch BOP (1937). Image: WCC, 2014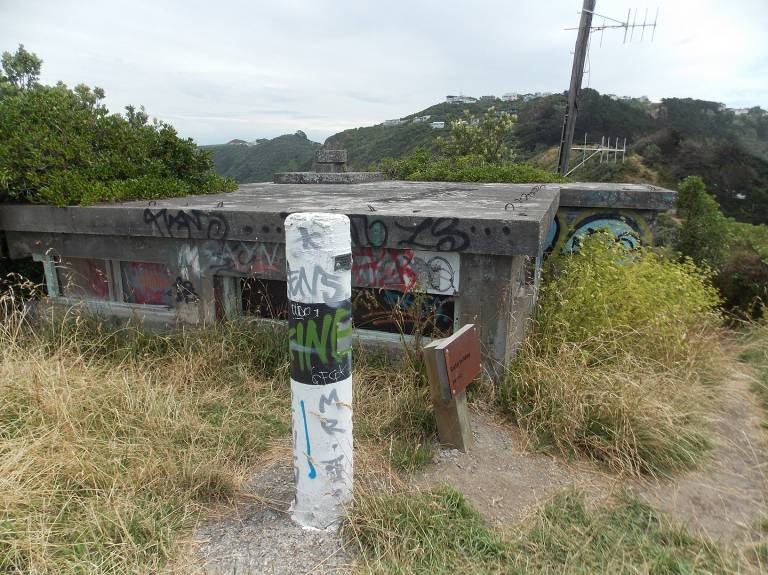 Radar building (1942). Image: WCC, 2014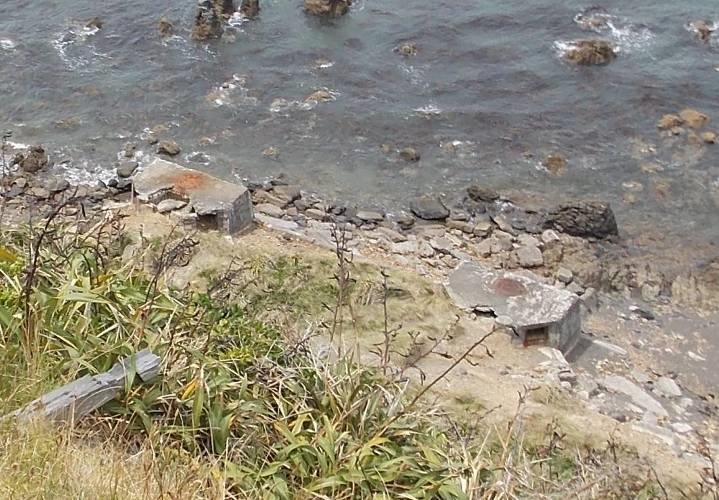 Beach Battery (1942). Image: WCC, 2014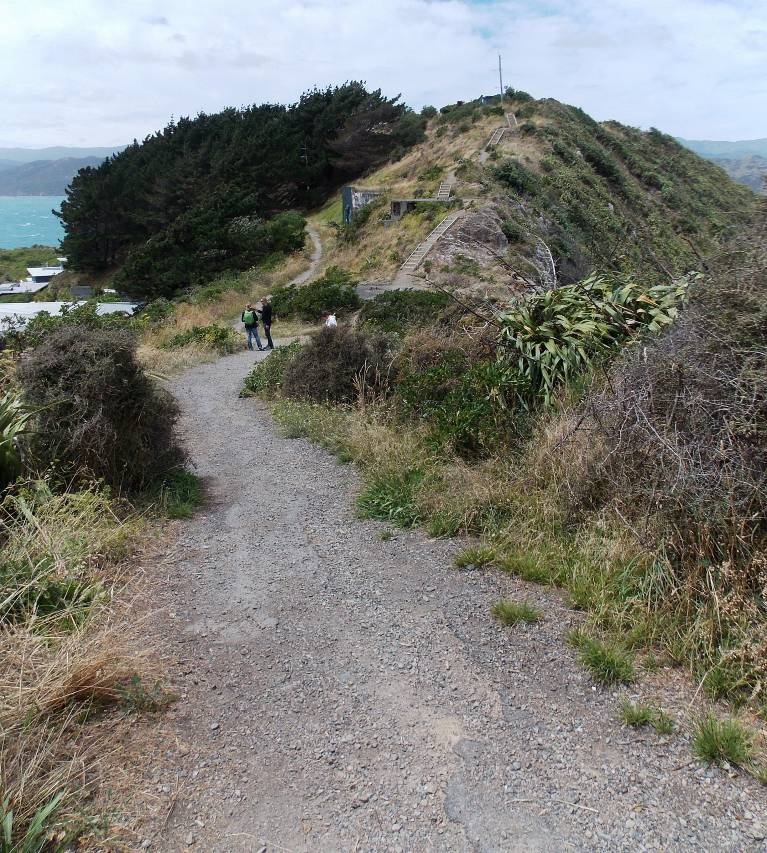 Roads. Image: WCC, 2014

Fort Dorset Heritage Area is the name given to the collection of defence related structures on a coastal escarpment that sits at right angles around Point Dorset. It was on this well positioned natural feature that Maori built Oruaiti Pa in the 17th century.

From 1908, a succession of gun batteries and associated structures were constructed on and around this site by the New Zealand government to protect Wellington from a potential seaborne attack. Over time, a considerable infrastructure – including accommodation and administration buildings and a parade ground – was built to house the many personnel needed to run the defences. Post-World War II Fort Dorset was used by the New Zealand Army and was Wellington's only army camp. However, as the army consolidated its facilities towards the end of the century, most of the land was sold and the timber camp buildings demolished by 2001. Today the Oruaiti Recreation Reserve, which covers the flanking hills, is owned by the Port Nicholson Block Settlement Trust and administered by the Wellington City Council. The reserve is a place that is well visited by the public.

The heritage area occupies a rugged and frequently windswept area of considerable natural beauty, overlooking Cook Strait and the harbour entrance. The terrain is dramatic, with high escarpments rising sharply up from the foreshore, softened somewhat by regenerating native scrub; the remnant defence works are distributed around the area, with a concentration along the ridgelines. The various structures, well weathered over time, have an unmistakable military provenance and a blunt and uncompromising aesthetic that fits well into this setting.
Last updated: 3/19/2020 3:15:14 AM