Grey Street, Customhouse and Jervois Quays
❰
❱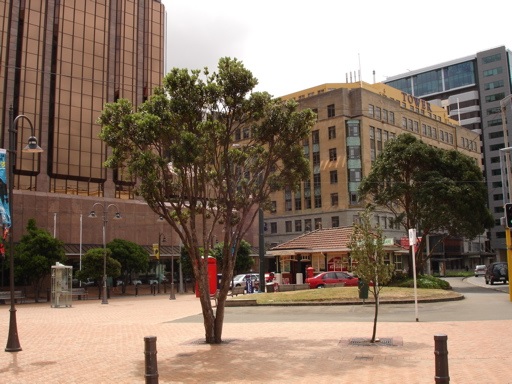 Image: WCC, 2006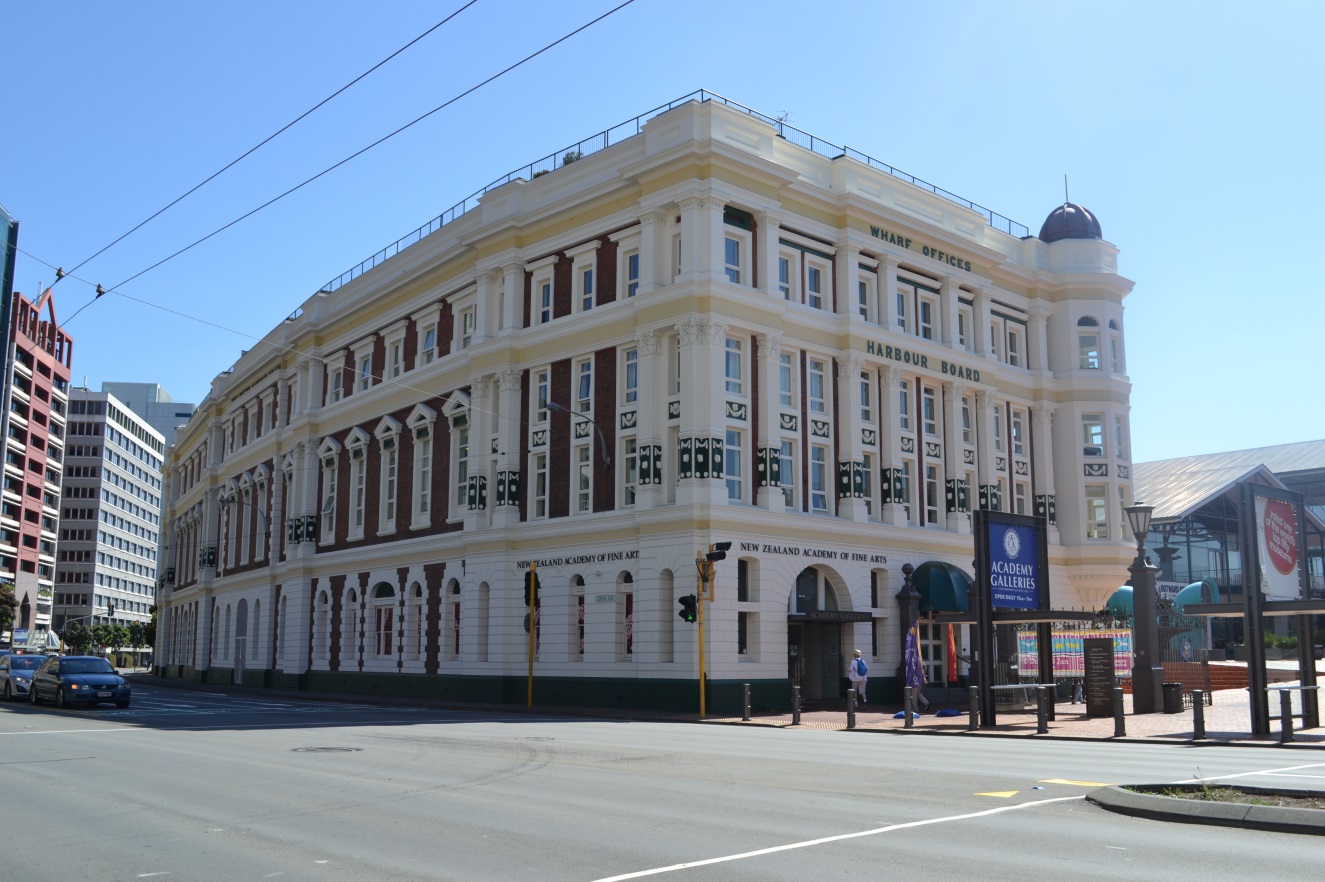 Wellington Harbour Board Shed 7 (Image: Charles Collins, 2015)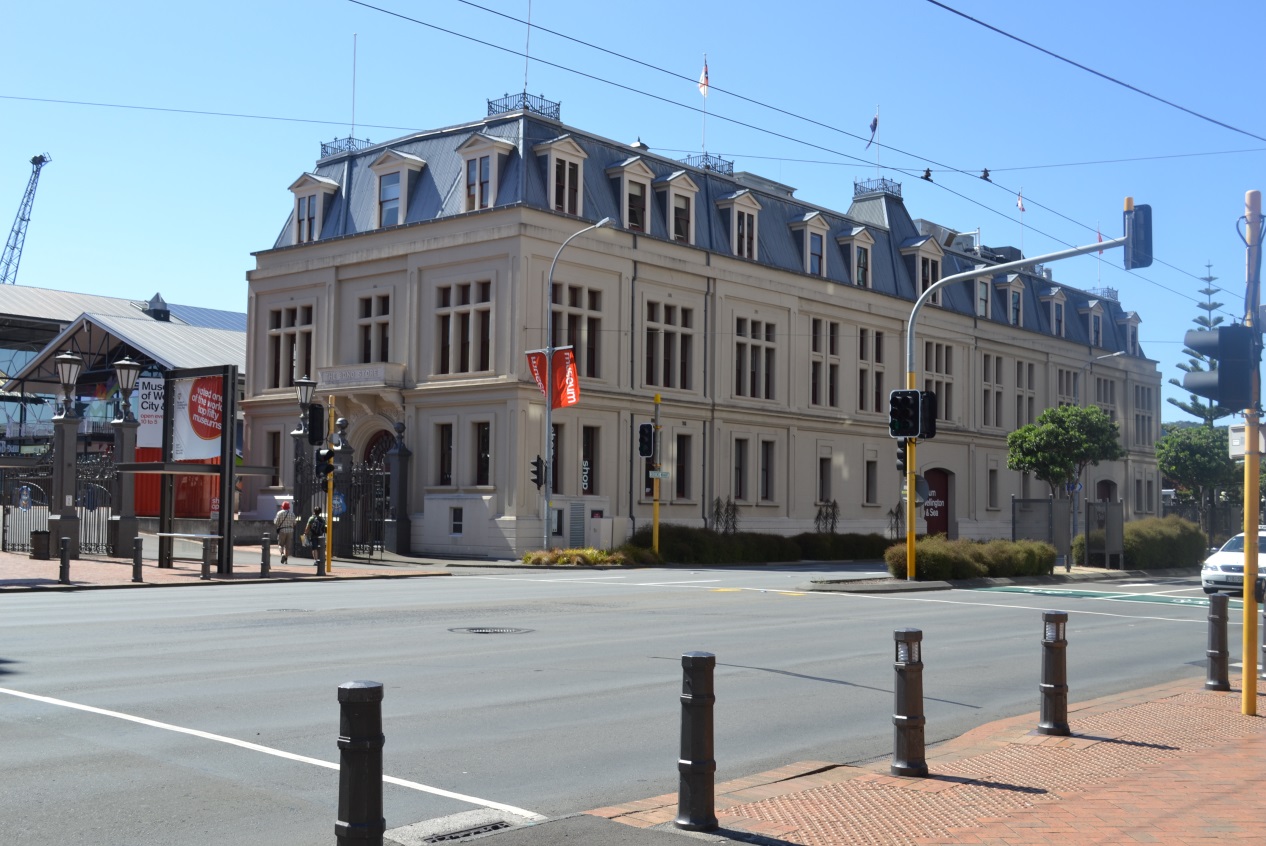 Wellington Harbour Board Head Office and Bond Store (Former). Image: Charles Collins, 2015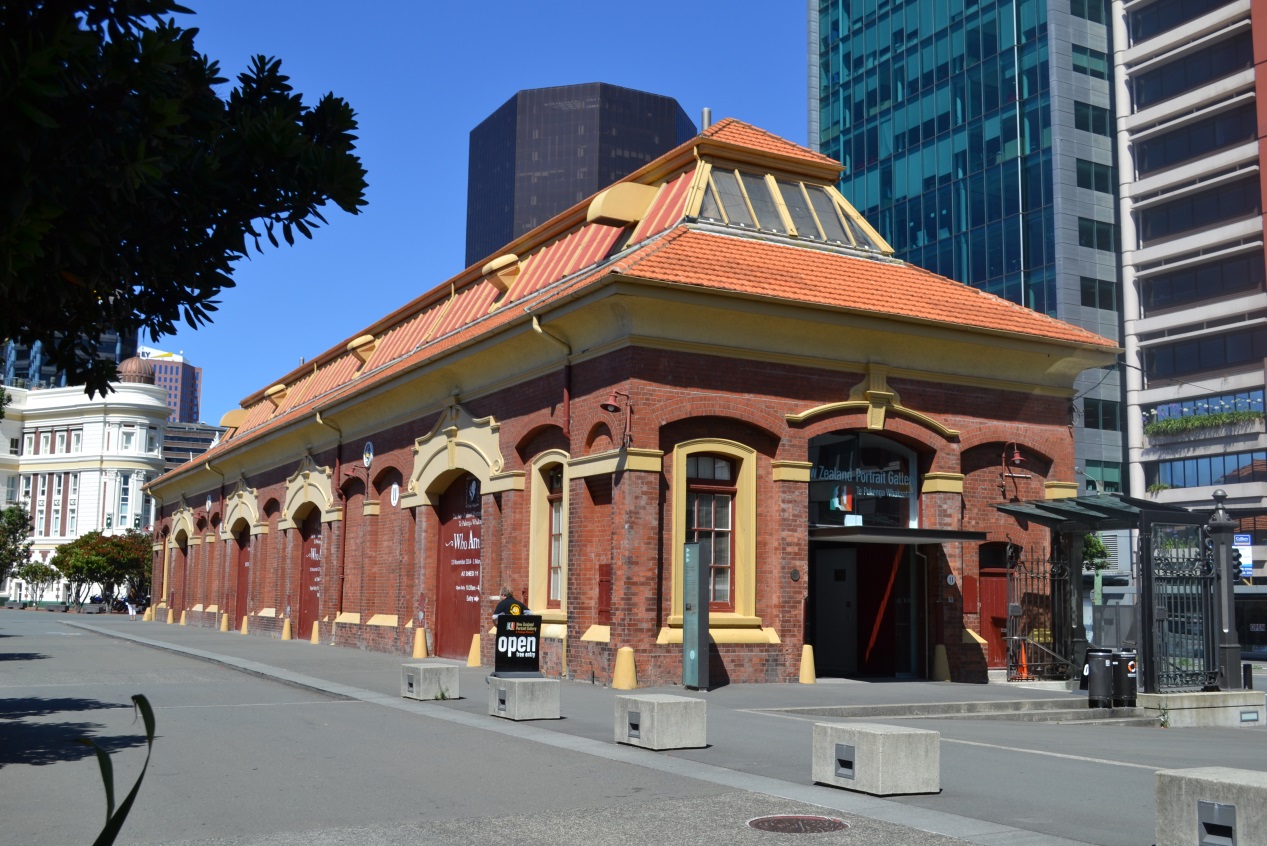 Shed 11 (Image: WCC - Charles Collins, 2015)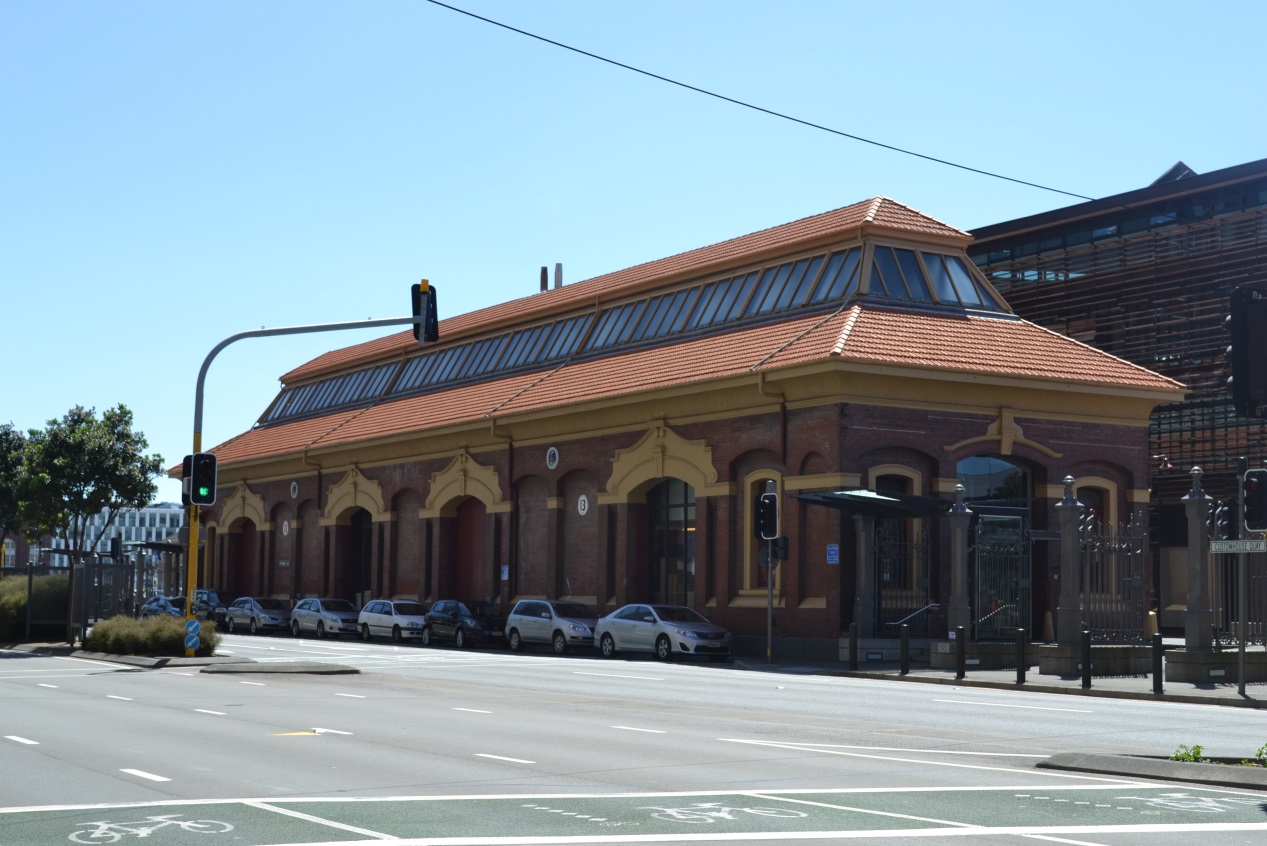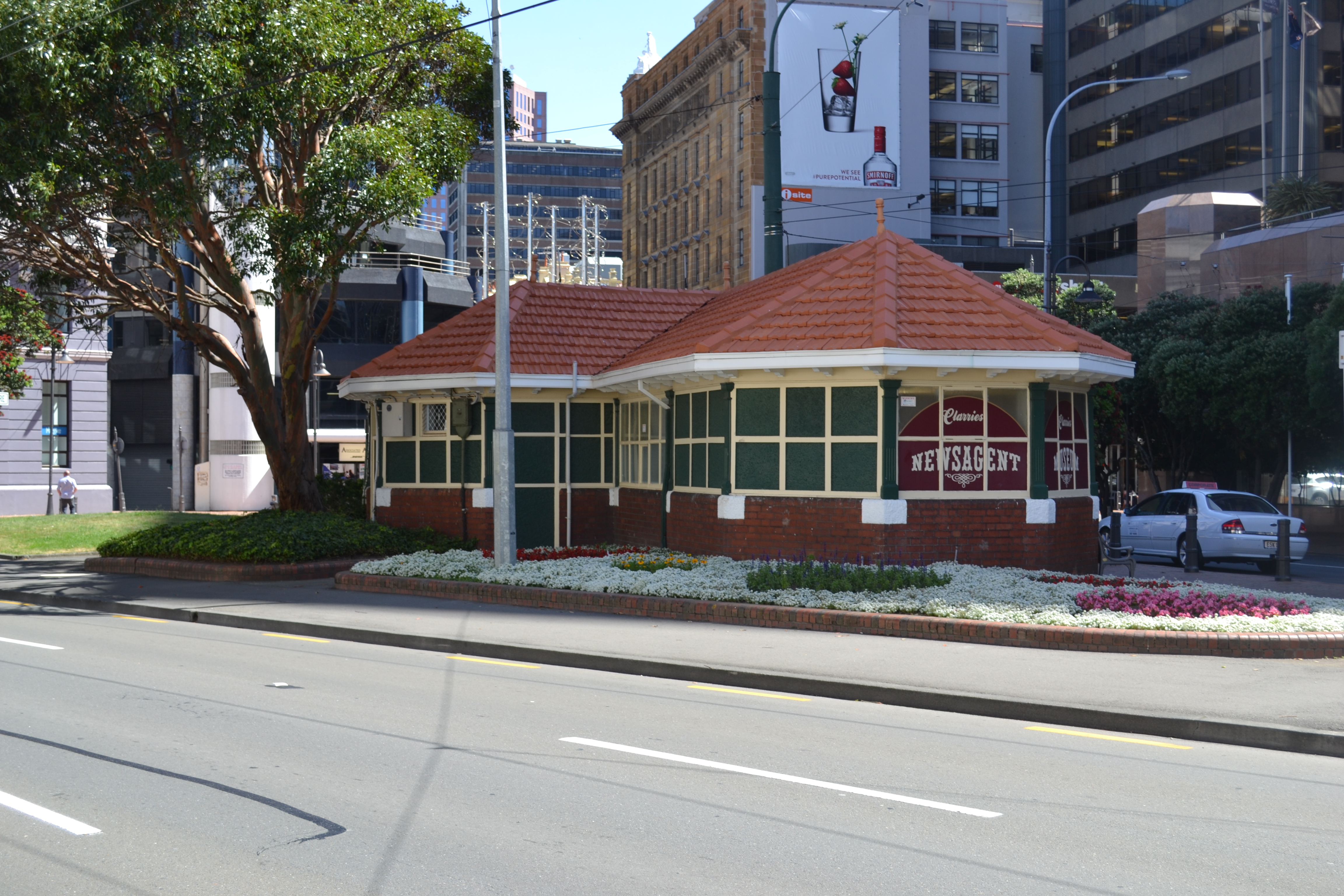 Clarrie Gibbons Building (Image: WCC - Charles Collins, 2015)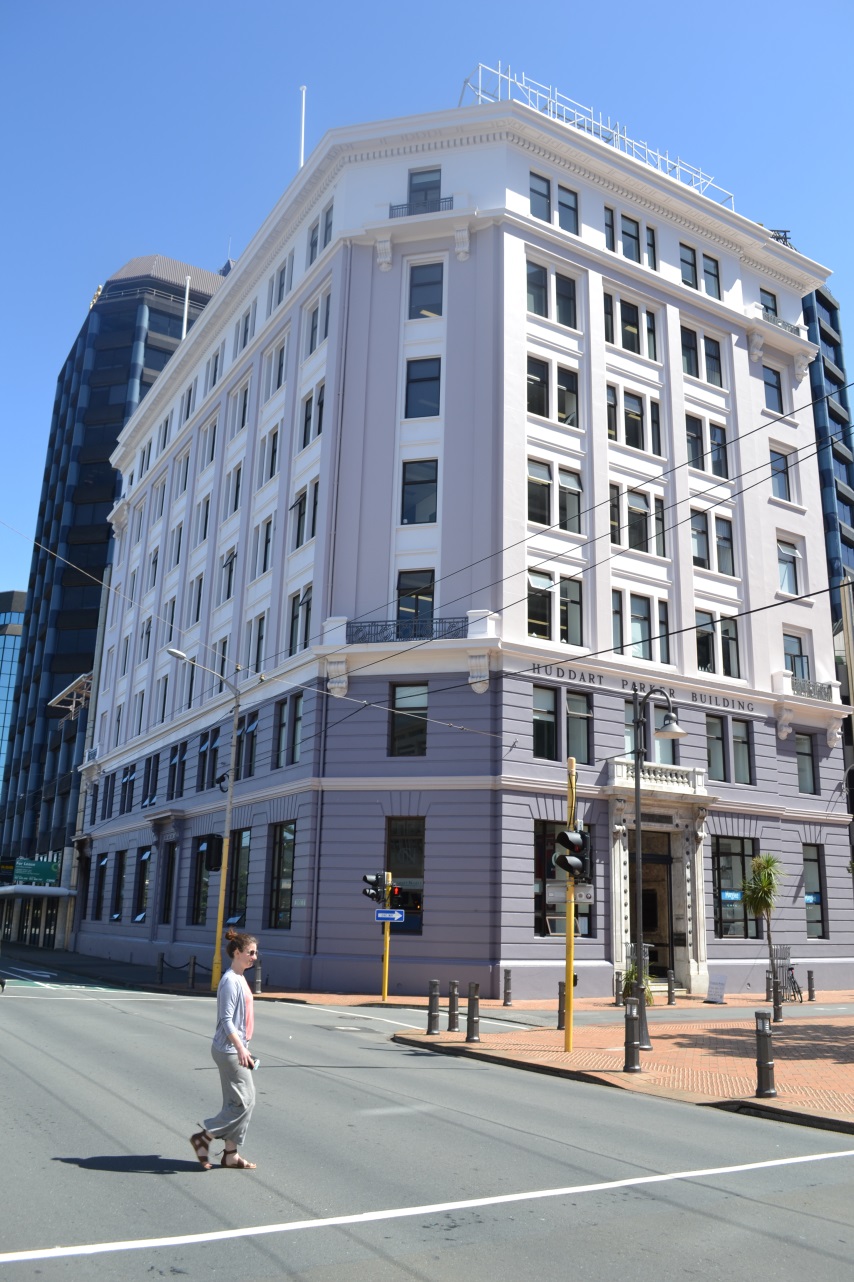 Huddart Parker Building (Image: WCC - Charles Collins, 2015)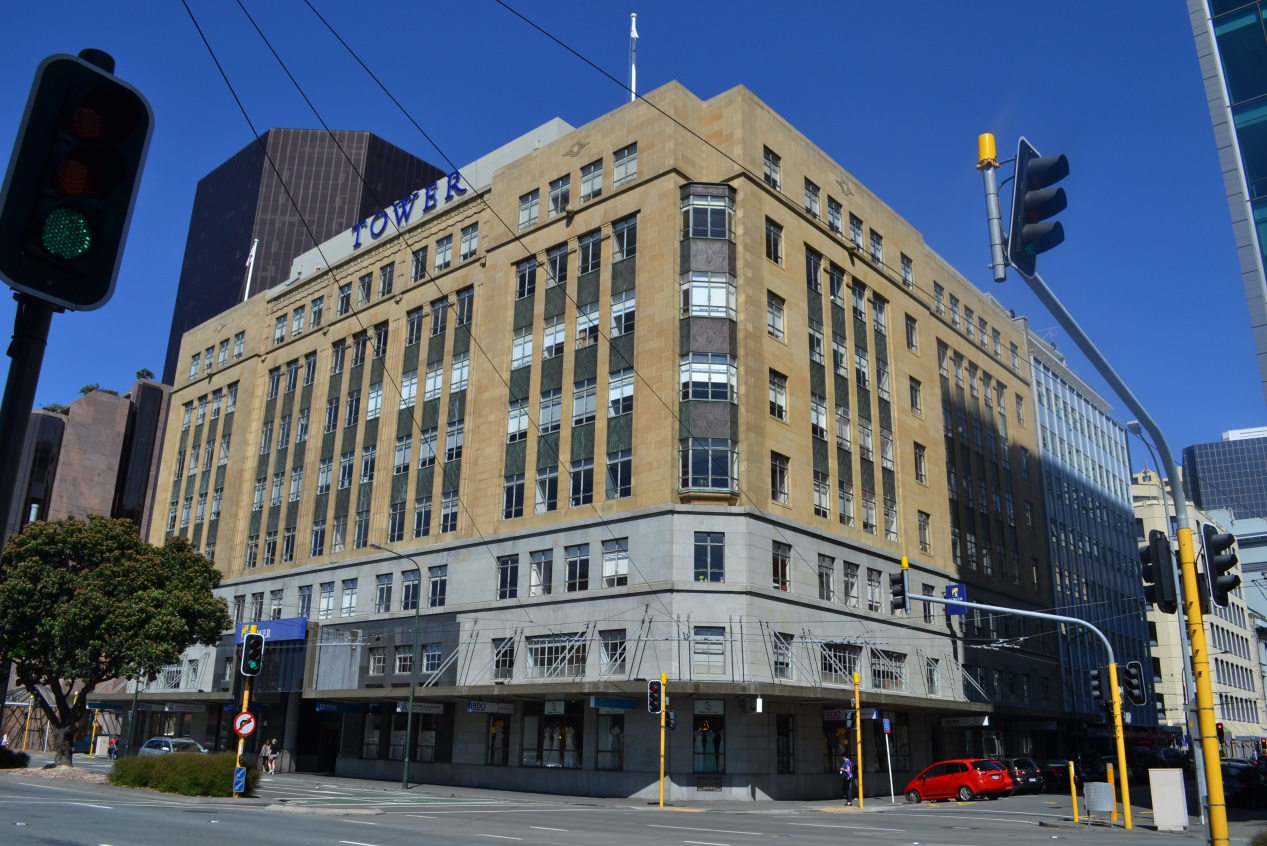 The Government Life Insurance Building (Former). Image: WCC - Charles Collins, 2015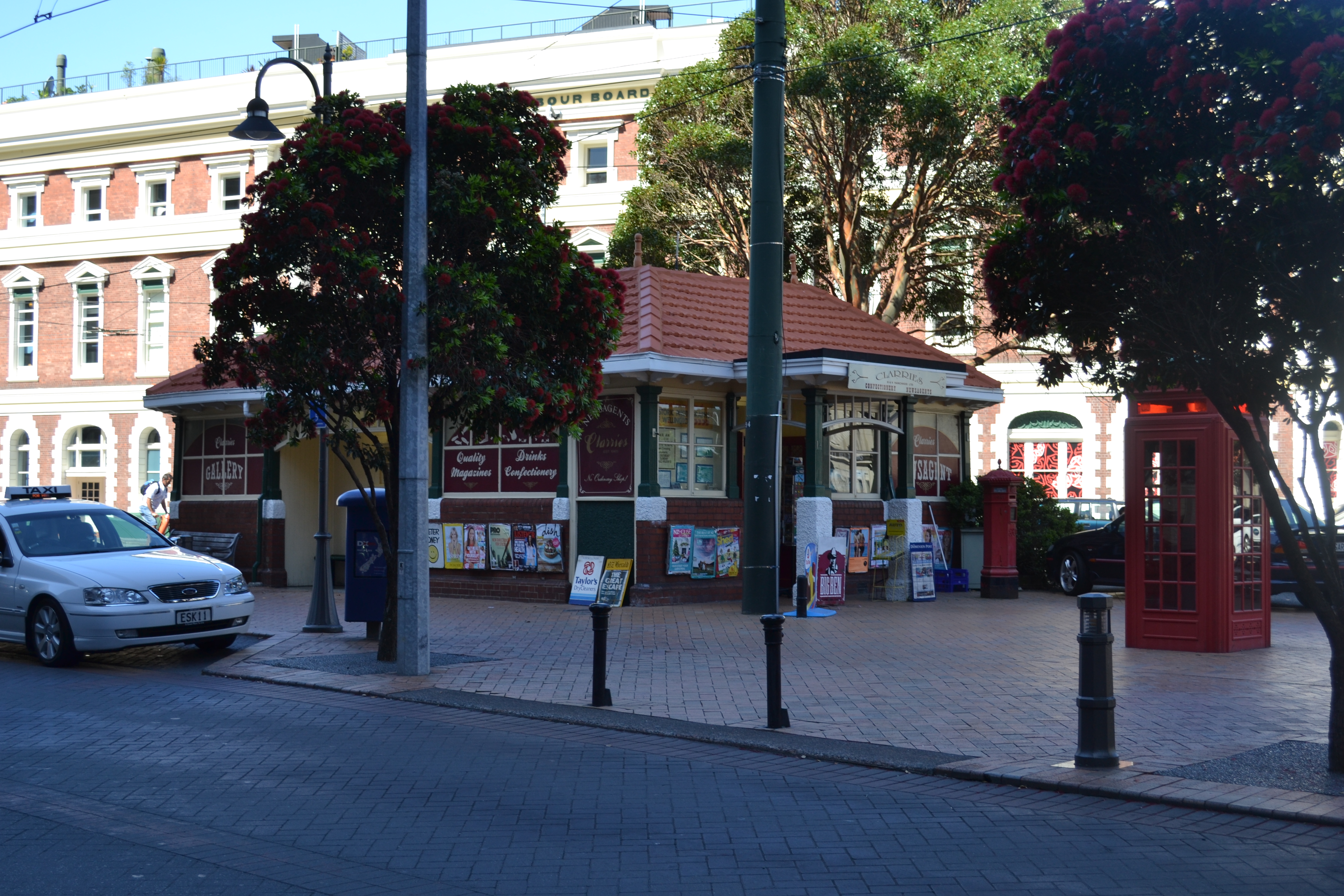 Clarrie Gibbons Building with telephone box and post box (Image: WCC, 2015)
Post Office Square telephone box (Image: WCC, 2014)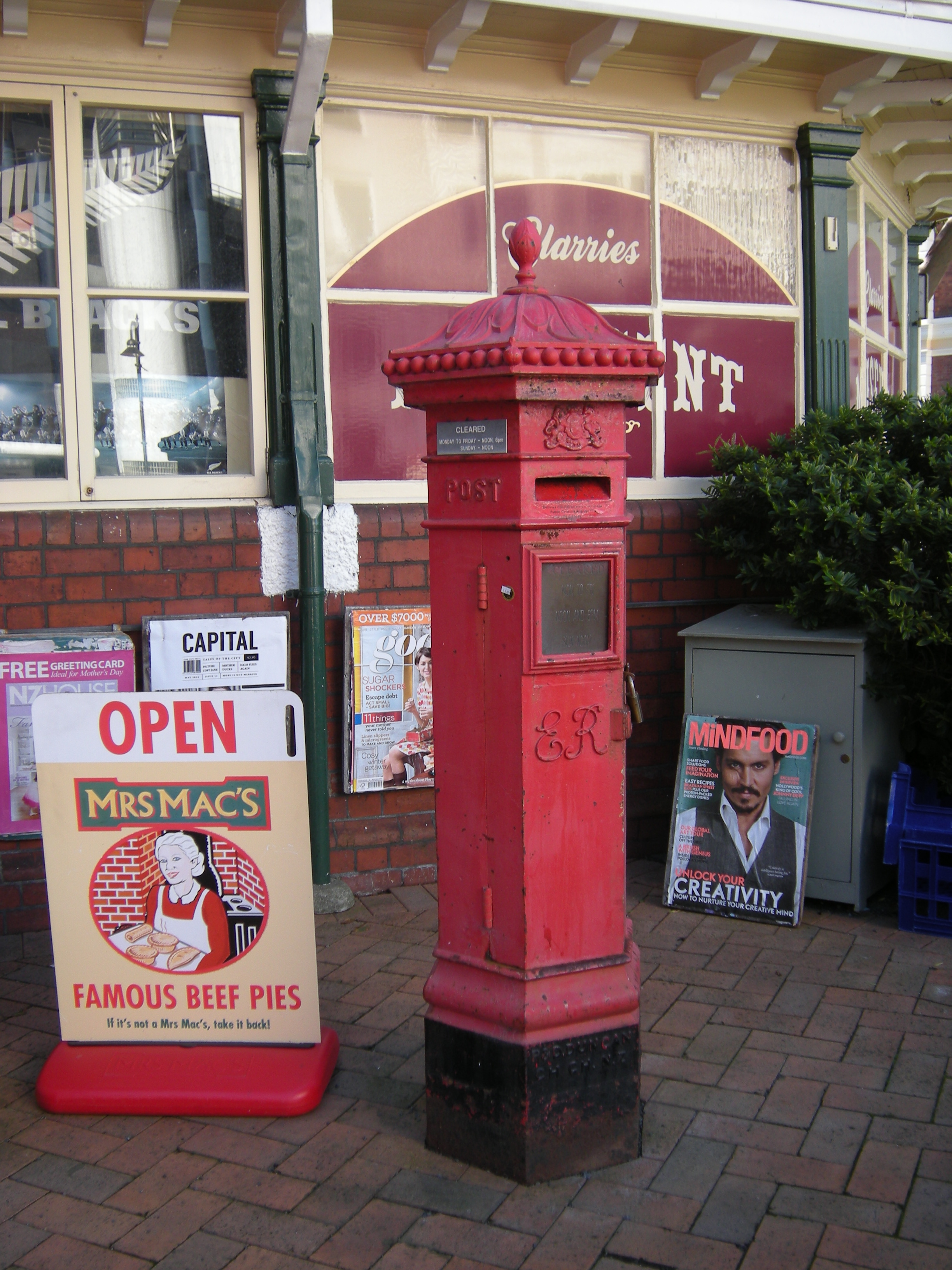 Post Office Square post box (Image: WCC, 2014)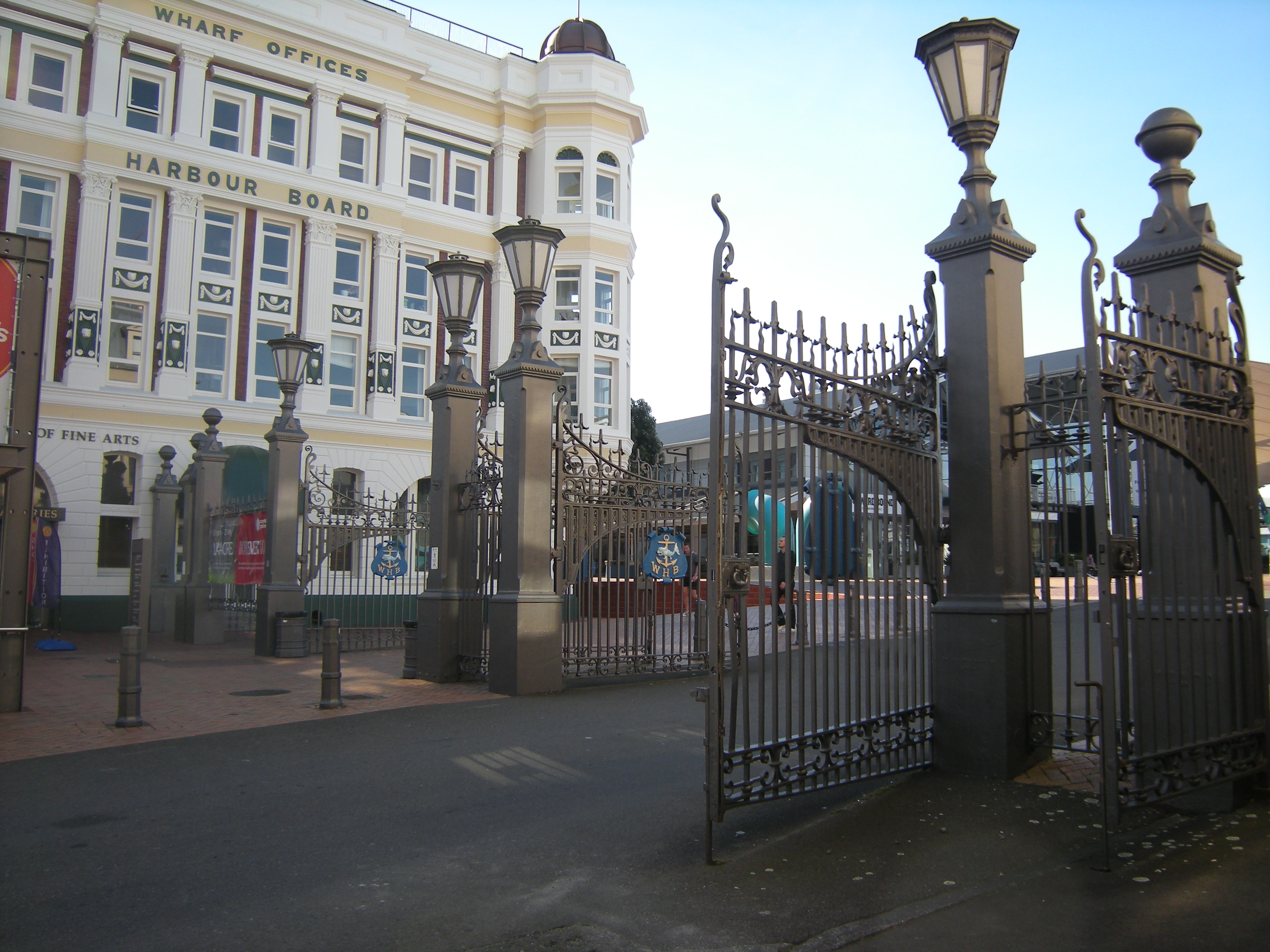 Queen's Wharf gates (Image: WCC, 2014)

Post Office Square heritage area is a significant and popular urban open space of over 100 years standing surrounded by a group of important former harbour board and commercial buildings. The area is named for the former General Post Office (GPO), which occupied the site of the present-day Hotel Intercontinental and IBM Tower on Customhouse Quay from 1863 to 1974.

The heritage area is not really a square in the conventional sense but it is an open, definable space at the confluence of a number of important streets, and is closely related to the establishment and use of the waterfront by the former Wellington Harbour Board (WHB). In particular, the square was, and is, the key point of access to Queens Wharf, Wellington's most historically important wharf.

The square was created partly by 19th century additions to the original 1857-63 reclamation which gave room to construct buildings on the eastern side of the square and accommodate traffic and even, for a period, a railway. A statue of Queen Victoria was placed there in 1906 (and later removed in 1911), while the island was formed in 1912 to accommodate the tram shelter that later became Clarrie Gibbons. The island has grown considerably in extent since then. With a couple of notable exceptions, the square has undergone only incremental change since the early 20th century and, as a result, it has maintained its basic configuration and essential characteristics. It is, despite the presence of modern buildings on the edges, still recognisably the same place it was 100 years ago.

Post Office Square is a place of high heritage value and importance to Wellington and contains a number of significant heritage buildings. It is a place very familiar to many Wellingtonians and is passed daily by thousands of people, in cars or on foot.
Last updated: 1/10/2020 2:31:03 AM