Thomas Turnbull
1824 - 1907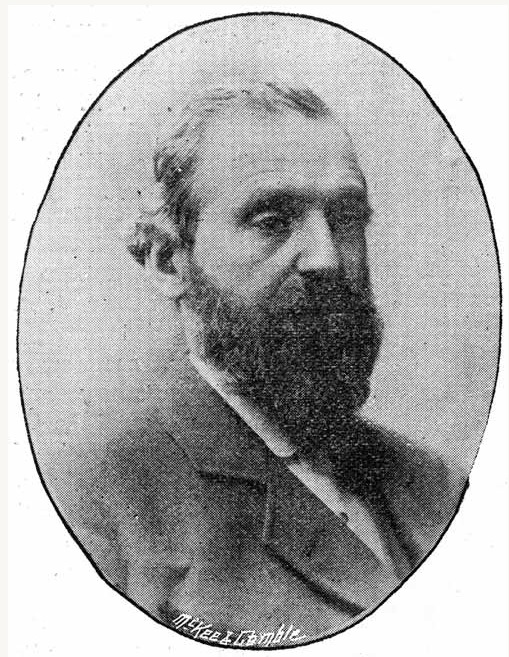 Thomas Turnbull was born in Glasgow, Scotland, on 23 August 1824. Turnbull gained practical experience in the building trade before joining the architectural office of David Bryce in Edinburgh. In 1851 he emigrated to Melbourne, Australia, practising as an architect in the gold towns of Victoria. Perhaps his earliest remaining work is St Andrew's Presbyterian Church in Beechworth, northern Victoria.
In 1861 Turnbull moved to San Francisco, California. There he practised in partnership with A.H. Jordan until 1863, with Thomas England until 1867 and, after that, on his own. His work included major commissions such as the Trinity Episcopal Church and the Market Street Presbyterian Church. After the earthquake of 1868 he held the office of secretary of the Architectural Association of San Francisco.
Failing health caused by "the severe strain of conducting his business under pressure of American professional tactics" caused Turnbull to shift to New Zealand in 1871. Within a year he was joined by his wife and five children. He first worked in Wellington in the office of the colonial architect, William Clayton, but from 1872 he practised on his own.
Wellington was still largely a town of two-storied timber buildings, built in response to the damage caused to earth and masonry structures by the earthquakes of 1848 and 1855. In papers, lectures and by example in his buildings, Turnbull advocated structurally sound methods for building in masonry to resist earthquake forces. These included the use of tensile reinforcing and iron supports.
Turnbull's technical skills were matched by a wide knowledge of architectural style. Important commissions in the Gothic style included St Peter's Church, Willis Street (1879), and St John's Church, Willis Street (1885), both in timber; and the General Assembly Library (1899) built in masonry. His warehouse buildings for W and G Turnbull and Company (1876) and Jacob Joseph and Company (1878) were early masonry buildings in the city, since demolished. A very important group of commercial buildings was built on the corner of Lambton Quay and Customhouse Quay. These include the former National Mutual Life Association building (1884) and the former head office of the Bank of New Zealand (1889), both strong and ornate classical designs typical of much of Turnbull's commercial architecture.
Turnbull was elected a member of the Glasgow Institute of Architects in 1883 and a fellow of the Royal Institute of British Architects in 1884. He was the first president of the Wellington Association of Architects, and a member of the Wellington City Council 1891. His fourth son, William, joined him in practice that year.
Thomas Turnbull died in Wellington on 23 February 1907. By the early twentieth century Wellington had become a city of substantial masonry buildings, and this change was in no small measure due to Turnbull's work. His legacy of fine buildings in Wellington is unmatched by any other nineteenth century architect.
Image: "The Cyclopedia of New Zealand [Wellington Provincial District]" The Cyclopedia Company, Limited, 1897, Wellington
Sources:
Dictionary of New Zealand Biography, Vol 2 1870-1899.
WCC Heritage Inventory 2001
Last updated: 11/7/2016 7:54:04 PM