Ashleigh Court Private Hotel (Former)
112 Riddiford Street, 114 Riddiford Street, 116 Riddiford Street, 118 Riddiford Street, 120 Riddiford Street
112-122 Riddiford Street,
Newtown, Wellington
❰
❱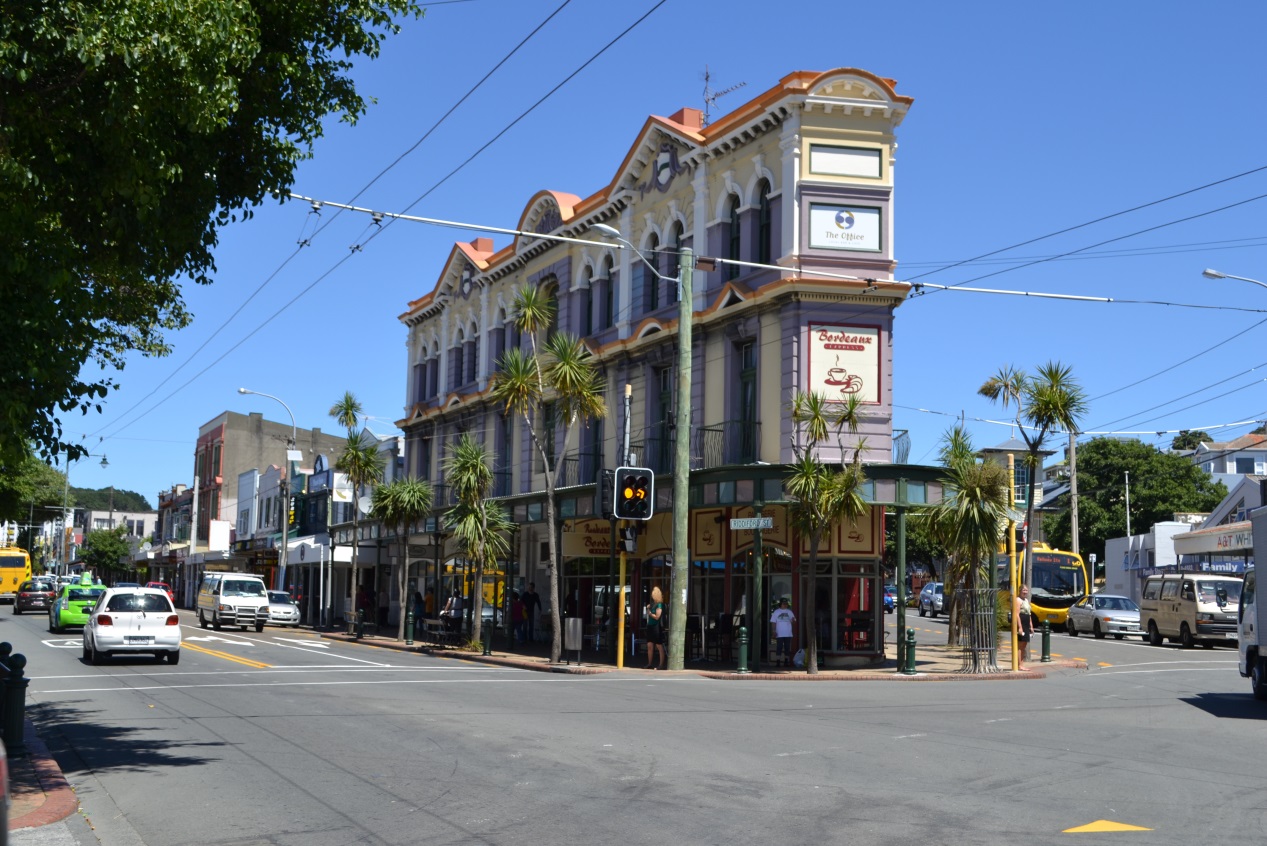 Image: WCC - Charles Collins, 2015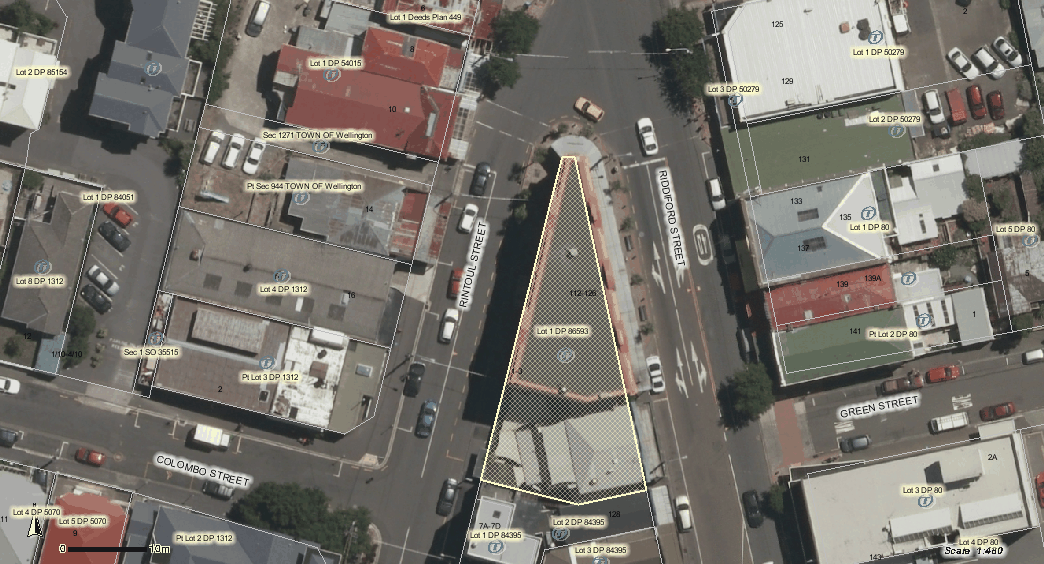 City View, 2012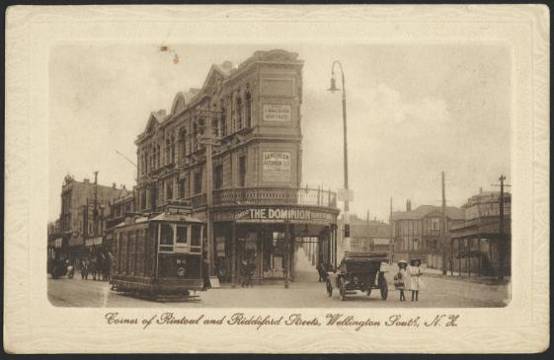 c.1911-1914 - Postcard showing the wedge-shaped building on the corner of Riddiford and Rintoul Streets, housing the Langham Private Hotel, and a Dominion branch office attached to the premises of E Back & Company.
National Library reference: Tanner Brothers Ltd (Publishers). [Postcard]. Corner of Rintoul and Riddiford Streets, Wellington South, N.Z. Published by Tanner Bros., Ltd., Wellington, Auckland and London. Printed in Saxony. [ca 1911-1914]. [Postcard album of cards collected by Joye Eggers / Taylor. 1905-1970s].. Ref: Eph-B-POSTCARD-Vol-8-049-3. Alexander Turnbull Library, Wellington, New Zealand. http://natlib.govt.nz/records/23048710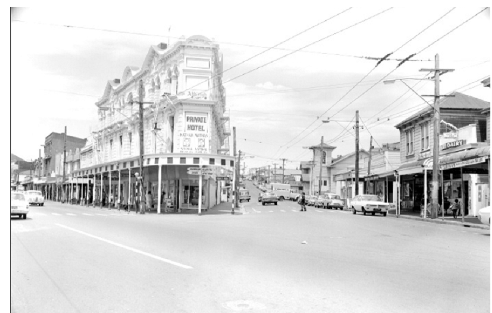 1975, Wellington City Archives, 00508_0_01073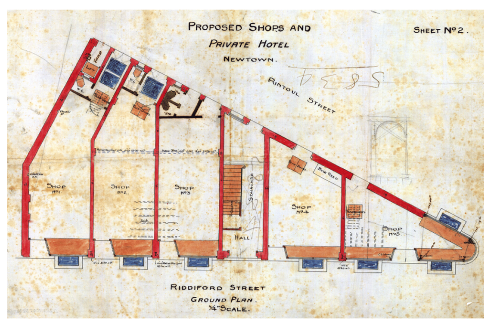 Ground floor plan. Wellington City Archives ref 00053_104_5834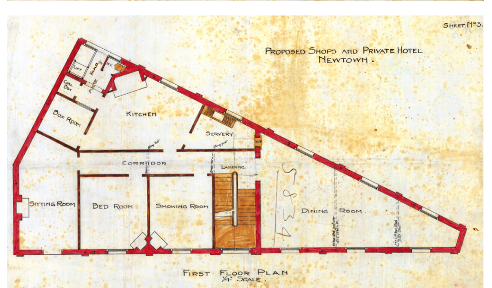 First Floor plan of the Ashleigh Court Private Hotel. Wellington City Archives ref 00053_104_5834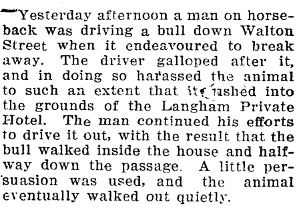 Northern Advocate , 30 October 1912, Page 4

Heritage Area

Architect(s)

Builder(s)

Hawthorn and Crump

112 – 122 Riddiford Street is a fine example of a mixed use Edwardian hotel/commercial building. It is notable for its vigorous and assertive design that makes full use of Classical motifs and ornamentation.

This building contributes to the Newtown Central Shopping Centre Heritage Area.

The building's design qualities, prominent location and wedge shaped plan, make it one of the most recognisable and memorable buildings in Newtown.


Downloadable(s)
Last updated: 27/11/2017 10:26:18 p.m.