Public Trust Building
131 Lambton Quay; 133 Lambton Quay
131 – 135 Lambton Quay,
Te Aro, Wellington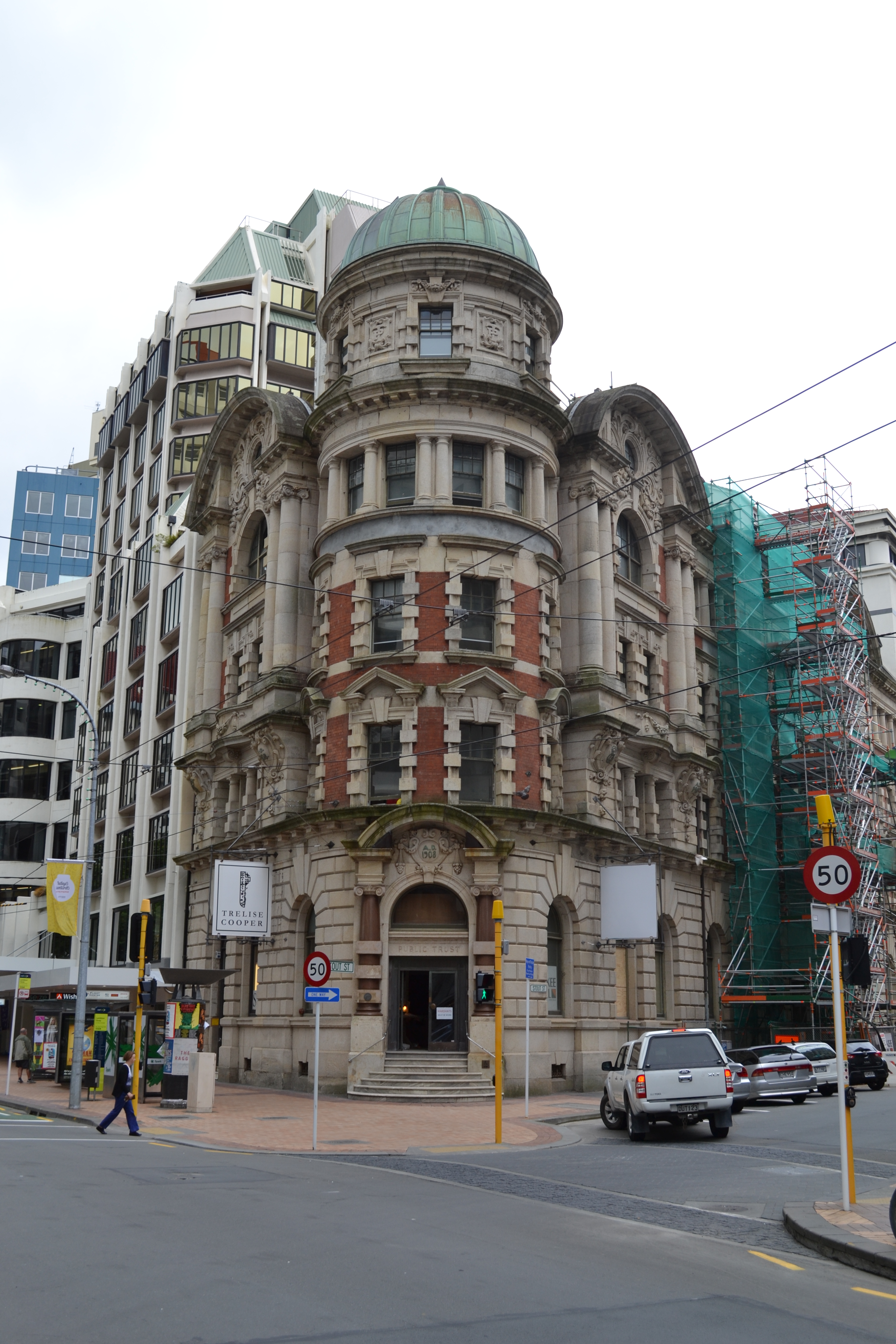 Image: WCC - Charles Collins, 2016
Heritage Area

Architect(s)

Builder(s)

Messrs J. and A. Wilson

This outstanding Edwardian Baroque building makes the most of its corner site. The building features an early innovative steel frame designed to resist earthquakes. It is possibly the only surviving large building built from true New Zealand granite (Tonga Bay granite).
The building was built as the Public Trust head office. Public Trust, a Government body formed around 1872 to administer New Zealanders' estates, was the first institution of its kind in the world.

When Public Trust left the building in 1982, the building was under demolition threat and there was a public campaign to save the building. It now has a heritage protection order.

Downloadable(s)
Last updated: 7/12/2016 11:21:49 p.m.