Colonial Motor Company Building (former)
CMC Building, Ford Building, 89 Courtenay Place, 91 Courtenay Place, 93 Courtenay Place
89 – 95 Courtenay Place,
Te Aro, Wellington
❰
❱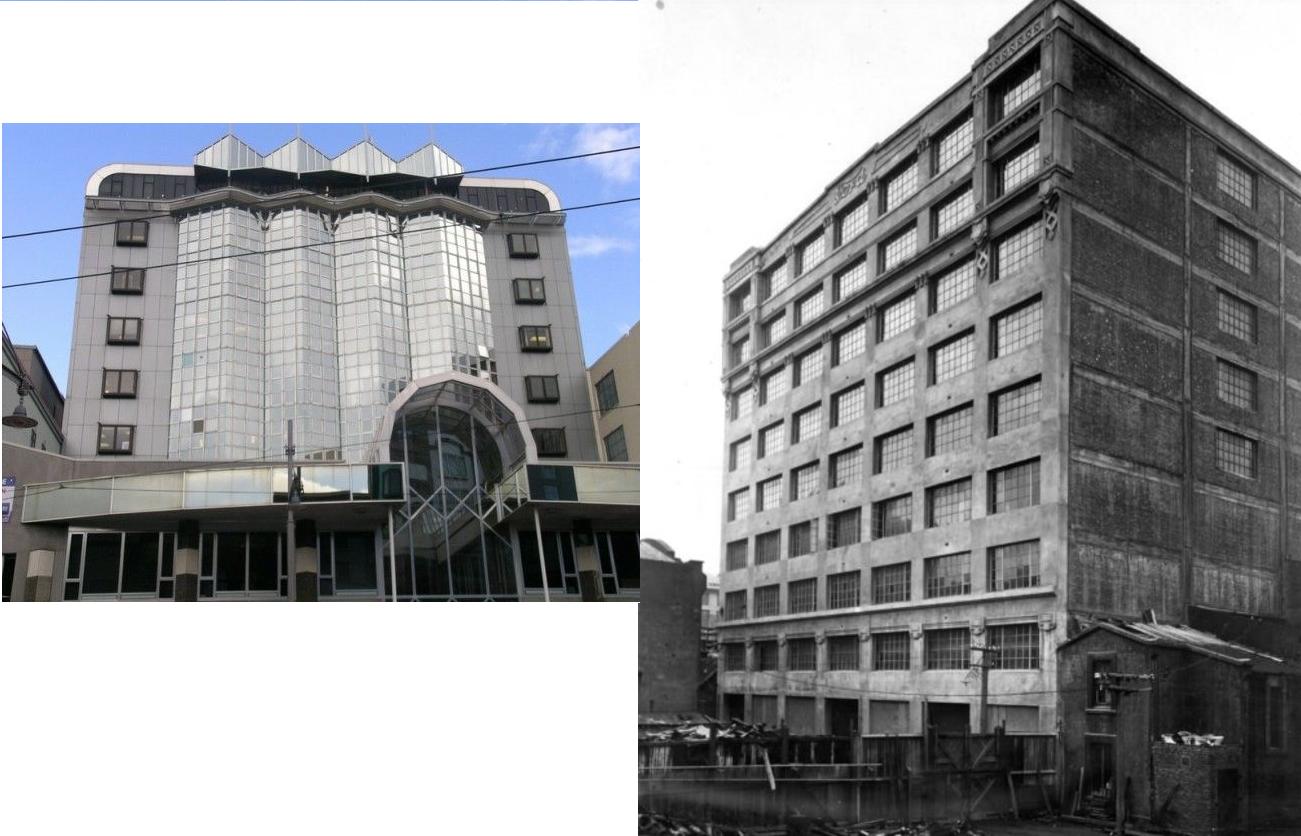 Left: Courtenay Place elevation (Image: WCC - Charles Collins, 2015)
Right: c.1920s photograph of the Colonial Motor Company Building from York Street
National Library reference: [Colonial Motor Company Building, Wellington]. Lithgow, Robert William, fl 1980s :Photographs of buildings constructed by the Hansford & Mills Construction Co., and of the Kairuru marble quarry. Ref: PA1-q-144-057. Alexander Turnbull Library, Wellington, New Zealand. http://natlib.govt.nz/records/22452064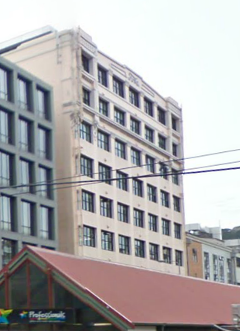 York Street elevation (Image: WCC - Charles Collins, 2015)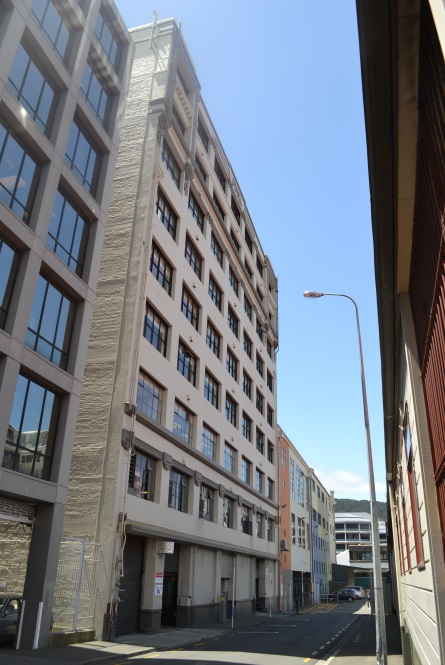 York Street elevation (Image: WCC - Charles Collins, 2015)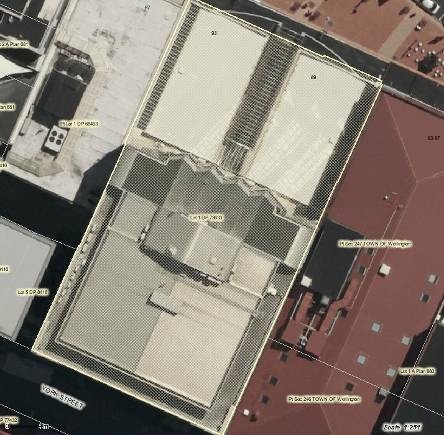 Cityview GIS 2013


'Cars ready for despatch from the plant at 89 Courtenay Place, Wellington', The Colonial Motor Company Ltd website accessed 17/04/13, http://www.colmotor.co.nz/about-us/company-history
Architect(s)

Builder(s)

King And Dawson; 89 Courtenay Place, 91 Courtenay Place, 93 Courtenay Place

The Colonial Motor Company Building is a rare local example of a 'flatted-factory' building designed for the car assembly industry. Although its main, Courtenay Place façade has been much-modified, it is notable for its York Street façade - which is in near-original condition.

Historically it is associated with the Ford and Colonial Motor Company and the motor vehicle trade. This building was designed specifically to be a vertical assembly plant, with boxed parts arriving on the top floor and finished cars leaving from the ground.

This building contributes to the creation of a group of historic buildings in the central city that are associated with the motor trade and Wellington's industrial heritage.

Downloadable(s)
Last updated: 10/10/2017 4:01:44 a.m.