James Edward Fulton
1854 - 1928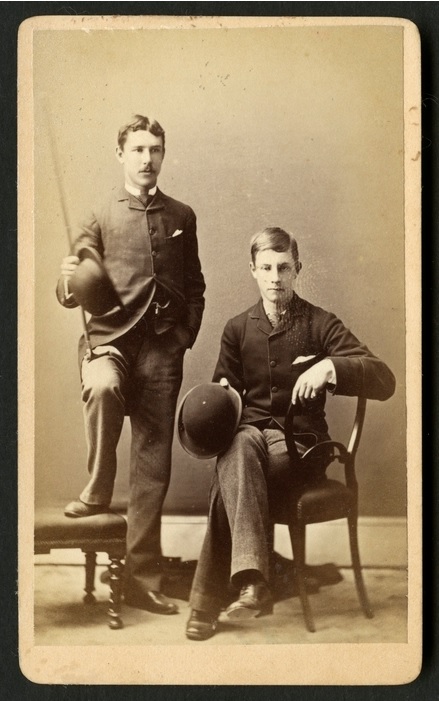 James Fulton was one of New Zealand's foremost civil engineers and is associated with railway design across New Zealand.
Fulton was born in Outram, Otago and trained as a cadet with the Public Works Department in Wellington from 1874. He was transferred to Napier the following year and promoted to Assistant Engineer in 1878. He went into private practice in 1880 and received commissions to, among other things, sound the Bay of Islands and survey the Kaihu railway for a public company. He became resident engineer for the construction of the Palmerston-Waikanae section of the Wellington-Manawatu Railway (1882-1889), eventually becoming Manager and Locomotive Superintendent of the Manawatu Railway (1889-1897). In 1897 he resigned and re-entered private practice.
Fulton designed the Kelburn Cable Car, the original Kelburn viaduct across Tinakori Gully, the Ballance Bridge over the Manawatu, the Otaki, Ohau, Rangitikei, Lower Shotover and other bridges. He surveyed and built the Taupo-Totara Timber Company's Putararu to Mokai light railway of 80 kilometres, and surveyed the Tongariro Timber Company's railway. He founded the Fulton Bequest for the New Zealand Society of Civil Engineers (now the New Zealand Institution of Engineers).
Image: Portrait of James Edward Fulton (left) and Francis John Fulton in c.1870. (National Library reference: Brown, William Edmond, 1840?-1922. Brown, William Edmond fl 1875-1885 : Portrait of James and Francis Fulton. Ref: PA2-0319. Alexander Turnbull Library, Wellington, New Zealand. http://natlib.govt.nz/records/22459866 )
Sources:
Furkert, F.W. Early New Zealand Engineers, Reed, Wellington, 1953
Lowe, Peter. 'Fulton, James Edward', from the Dictionary of New Zealand Biography. Te Ara - the Encyclopedia of New Zealand, updated 25-Sep-2013
URL: http://www.TeAra.govt.nz/en/biographies/3f15/fulton-james-edward
Last updated: 2/11/2016 4:15:54 a.m.